Hey all.
Some music of mine has come out recently. I'm going to break it up into a few posts.
The first is "Ash-Stained Cabinet", from a new folk-inspired dungeon synth project entitled Kolessa. The project came as a result of trying some recording on 4-track cassette recorder as a way to break up the flow of some very intensive digital mixing on another project, and once again the directness and simplicity of working with a four track proved to be a creative boon. The project is named after a musicologist and ethnographer from Ukraine, and the flavor text on the album is a kind of fictionalized story connected to him and a certain museum in Vienna...
Stream/Download HERE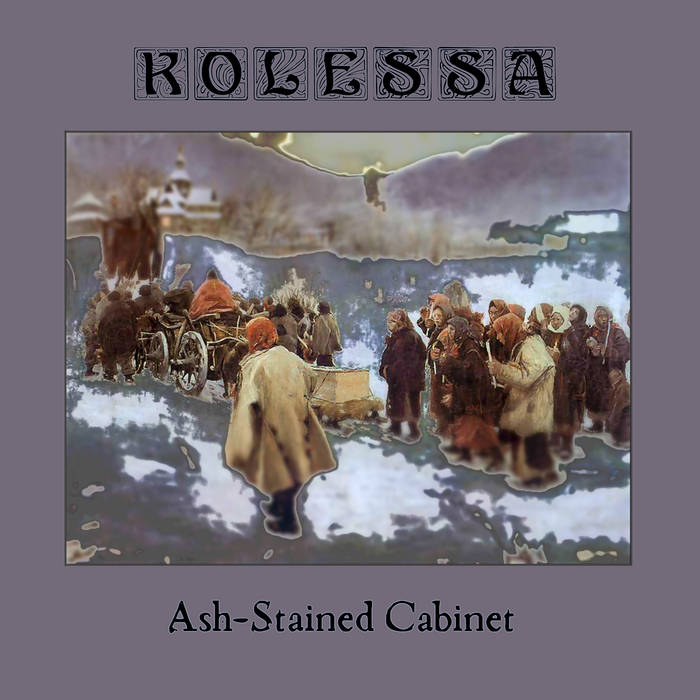 I'm performing a few times this week -
Thursday, October 18th
at The State House in New Haven with Dr. Caterwauls on a stacked bill as part of Elm City Noisefest. The headliners are Coup De Grace, a noise/improv collective reuniting for this event, and there will be sets by Underwear, Nothing Israel, Afraid and Bizarre Rooms as well. Show starts at 8PM! Then
Saturday, October 20th
with the Cretella/Matlock/Paolucci trio at OrchardStraße in New Haven, also a Noisefest event. Then on
November 3rd
I'll be performing with the Yale Klezmer Band at the Slifka Center on Wall Street in New Haven. This concert is free and we have a great new lineup of players to support the returning students. That show begins at 7:30. Later in the month, on
November 9th,
I'll be doing a solo accordion set at OrchardStraße in support of the album release and tour kickoff of Matt Gannon/Michael Larocca duo. Further info on that is incoming.